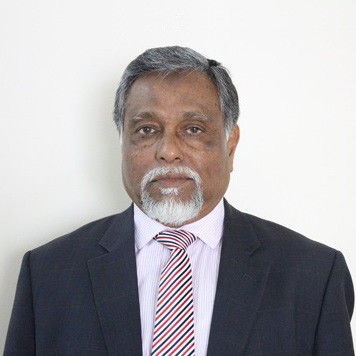 Professor Atique Islam
Ph.D., University of Sydney, Australia
M.Com (Accounting), University of New South Wales, Australia
Honours and Master degrees from the University of Dhaka


Welcome to North South University (NSU) website. I hope your visit to this website will be enlightening, meaningful and beneficial.

North South University (NSU), the first private university in Bangladesh, was established in 1992 with the goals of providing high quality higher education, developing human resources, and providing well paying jobs to highly qualified faculty members with foreign degrees. Another key objective was to provide the training and opportunity to students and graduates for higher study abroad, either with a recognized degree or with transfer credits from NSU. This institution has been able to accomplish much of these intents and constantly strives to make the procedures more effective.
The university has grown rapidly and currently has 22,000 students. NSU graduates and students have obtained admission, often with financial aid, at renowned foreign universities, such as Harvard, UPenn, Cornell, University of Texas-Austin, Syracuse University, University of Virginia, York University (Canada), University of British Columbia, Windsor University, Indiana University of Pennsylvania, University of Wyoming, and other institutions of higher learning in the US, Canada, UK, Holland and Australia.

The NSU faculty members, with degrees from foreign universities, over 80% from North America, are collectively the most qualified cluster of teachers in any university in Bangladesh. Each year, young faculty members receive admission with fellowship in distinguished foreign universities in North America, Australia and the UK to pursue PhD Degree under the NSU Study Leave program.

Student and faculty exchange with reputable overseas universities is of vital NSU interest, to keep updated curriculum and teaching methodology in place and learn the latest techniques from institutions of higher learning abroad. We have visiting overseas faculty each year, some with Fulbright Fellowship. NSU has active collaboration agreement with well-known universities in the US, Canada, Europe, South Korea, Malaysia and Australia.

The recent significant joint project has been the launching of the Master in Public Policy and Governance (MPPG) program, with funding from NOMA (Norwegian aid agency) and tripartite NSU collaboration with University of Bergen, Norway, and Tribhuvan University, Nepal. NSU will initiate the Masters in Resource & Environmental Management (MREM) with funding and scholarship from CIDA (Canadian aid agency) in collaboration with University of Manitoba, Canada. NSU offers Chinese language course with funding, teachers and teaching materials from the Chinese Ministry of Education under the aegis of the Confucius Institute, the first of the kind in the subcontinent.

As you browse through the NSU website, I hope you will get the distinct impression that NSU is a quality institution and it walks the extra mile in terms of infrastructure, facilities and most importantly imparting knowledge to provide a world class education with highly qualified faculty in background, expertise and credentials. NSU will do more in the future with resolve, vision and conscientiousness.