Student Research Highlights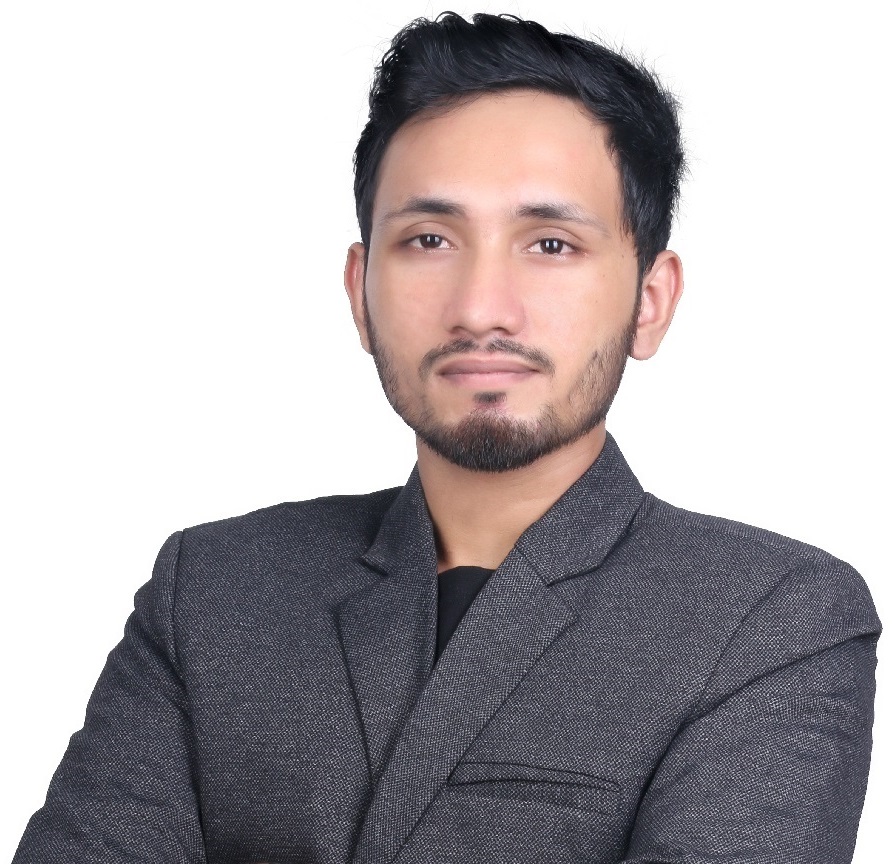 Elias Hossain, a graduate student in the Computer Science & Engineering program of the School of Engineering and Physical Sciences here at NSU, is first author in a collaborative research article entitled, "Natural Language Processing in Electronic Records in relation to healthcare decision-making: A systematic review," published in Computers in Biology and Medicine, Vol. 155, March 2023, a Q1 (SCIMAGO) ranked journal. Co-authors include researchers from the School of Mathematics, Physics and Computing of University of Southern Queensland, the School of Management and Enterprise, University of Southern Queensland, the School of Nursing, Queensland University of Technology, Metro North Mental Health of Herston, Queensland, the School of Business, the University of Queensland, and the Center for the Study and Prevention of Suicide, University of Rochester, New York. The journal is published by Elsevier.
Student Research Highlights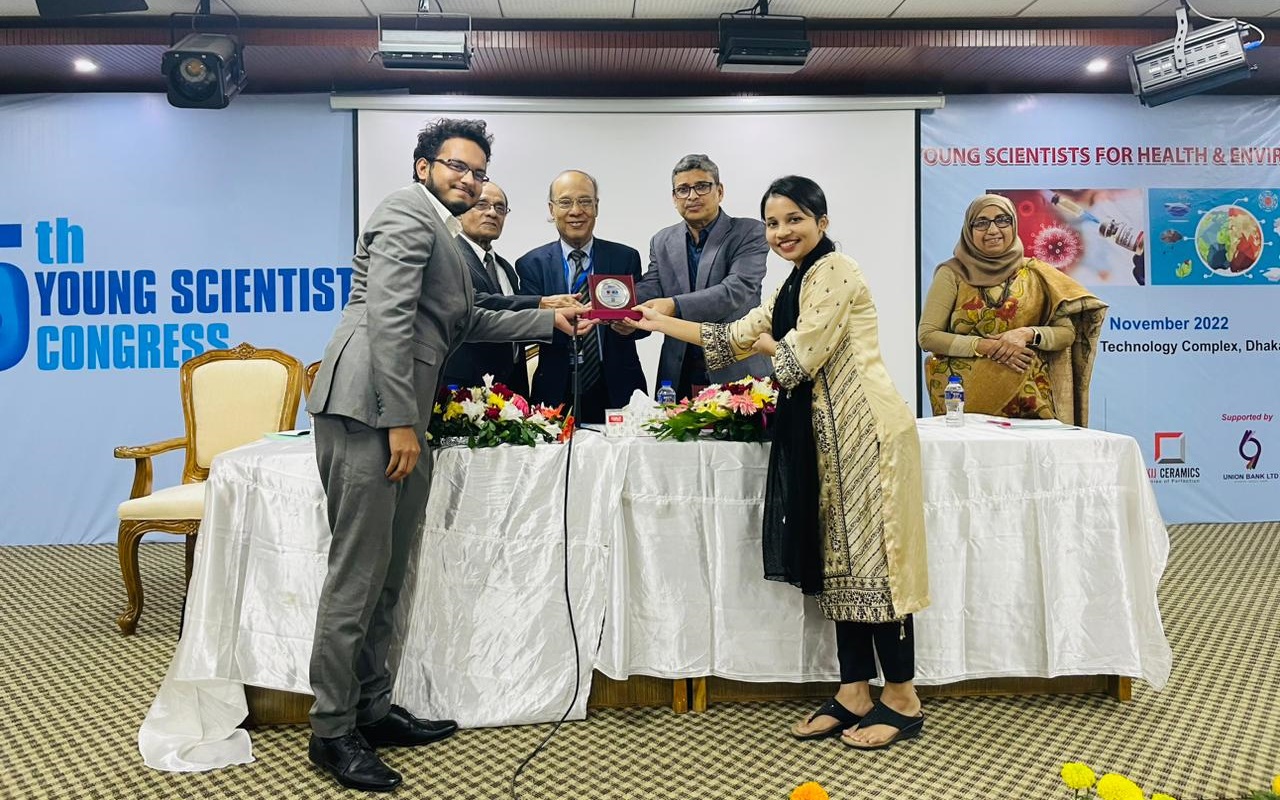 Tunazzina Zaman Khan, Shekh MD Newaj, Rehnuma Tabassum, Jannatul Ferdous, and Waseqa Khan, all young researchers in a research team from NSU Department of Pharmaceutical Sciences supervised by Dr. Shazid Md. Sharker and Dr. Hasan Mahmud Reza, recently participated in the 5th Young Scientists Congress (YSC5) organized by the Bangladesh Academy of Sciences (BAS) and held on 25-27 November 2022 at the National Science and Technology Complex (Biggyan Bhaban) in Agargaon, Dhaka. The theme of the Congress was "Young Scientists for Health & Environment." The research team was recognized with the 1st Prize in Pharmaceutical Science for a research project involving development of nanoscale PLGA chemotherapeutic nanoparticles (NPs) containing doxorubicin intended for use in the treatment of cancer. Congratulations to the research team for their achievement as young scientists.
Student Research Highlights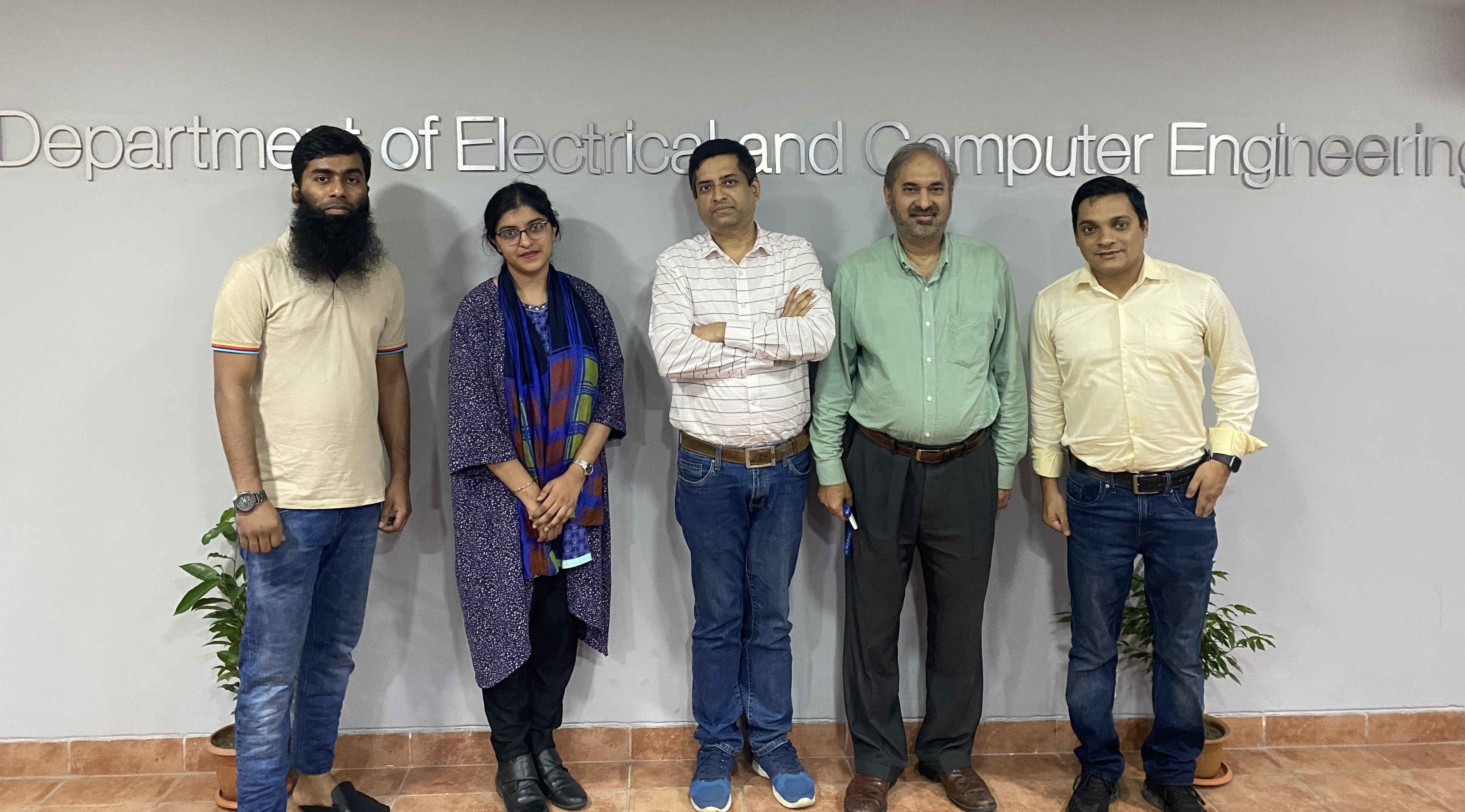 Ms. Mahbuba Yesmin Turaba, Mr. Mehedi Hasan, and Mr. Nazrul Islam Khan, MSCSE students engaged in research under the supervision of Dr. Hafiz Abdur Rahman, Professor, Department of Electrical and Computer Engineering and Director, Cyber-Physical Systems Research Lab, NSU, received the "CCCI 2022 Best Paper Award" for their paper entitled, "Fraud Detection During Financial Transactions Using Machine Learning and Deep Learning Techniques," at the IEEE International Conference on Communications, Computing, Cybersecurity, and Informatics (CCCI, 2022), held at Dalian, China, 17-19 October 2022. Professor Rahman reports the student research team has demonstrated that Machine Learning can also be used for Online Financial Transactions' fraud detection with very high accuracy (99.94%) in addition to very high efficiency, which outperforms previous results. Prof. Dr. Rahman remarks further, "This is indeed a great achievement of our students." Congratulations to the research team, indeed, for a noteworthy achievement.
Student Research Highlights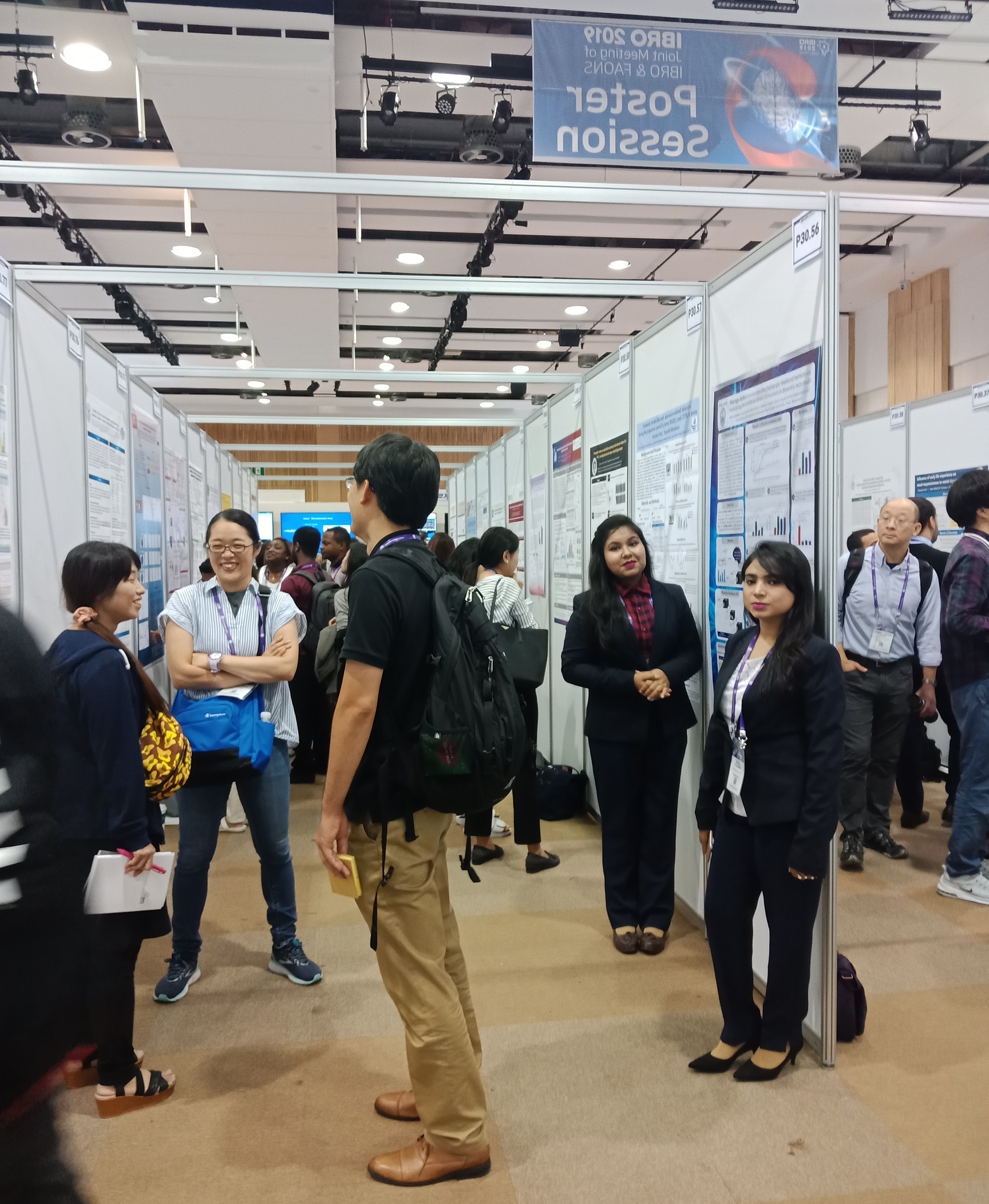 A group of students from the Department of Pharmaceutical Sciences, North South University successfully presented their research work at the International Brain Research Organization (IBRO 2019), the 10th IBRO World Congress of Neuroscience, held at Daegu, South Korea, 21-25 September, 2019. NSU undergraduate students Farhana Yasmin and Sadia Yeasmin showcased their poster at IBRO 2019. Their research was done at the Behavioral Neuroscience lab at NSU under the supervision of Dr. Md. Ashrafur Rahman. The research was done with the help of three other undergraduate students: Israt Yesmin, Sadika Islam, and Abdul Kaium. The title of their poster was "Moringa oleifera ameliorates the cholinergic-mediated memory via modulating the oxidative stress biomarkers in dementia mice model", focusing specifically on the treatment of memory loss. Their work had already won the first runner-up during the Pharmafest 2019, held by NSU.
Student Research Highlights
Congratulations to NSU students in Department of Environmental Science & Management and Department of Electrical and Computer Engineering for successful co-authorship and publication with NSU faculty member Dr. Mohmmad Sujauddin (research team leader) in several journals:
Names of Student Co-Authors:
| | | |
| --- | --- | --- |
| Sl | Name | Department |
| 01 | Mr. Bidhan Bhuson Roy | Environmental Science and Management |
| 02 | Ms. Shupa Rahman | Environmental Science and Management |
| 03 | Mr. Nahian Ahmed | Electrical and Computer Engineering |
| 04 | Mr. Riasad Bin Mahbub | Environmental Science and Management |
| 05 | Mr. Amit Robert Baroi | Environmental Science and Management |
| 06 | Ms. Nidhi Gloria D'Costa | Environmental Science and Management |
| 07 | Ms. Ahmad Saraf Tuba | Electrical and Computer Engineering |
| 08 | Mr. M. Nazmul Islam | Electrical and Computer Engineering |